Video Preview
The video preview for each camera can be seen in the corresponding Diver page of the Video tab. The previews are designed to always keep their height to width ratio. This way, the main window can be resized at any time without losing the video's proportions. The video preview will always adapt itself to best fit the screen, thus if the width limits the size, the video will take all width and fill empty space with black borders, and if the height limits the size, the video will take all height and fill empty space with black borders
Snapshot
To take a picture of what is currently shown by the camera, click the Snapshot button. A preview window will appear on screen to show the taken picture for a definite amount of seconds and will then close automatically. The display time can be set in the Video Options tab.
On Screen Display
The OSD (on screen display) buttons are used to add text on the top left corner of the video. There are 3 pre-set OSD texts that can be added, which are the date and time, the diver number and the current depth with units. When clicked, their buttons will turn red to indicate their new status. There is a fourth OSD button that allows user to add custom text. When clicked, this button will open a window with a textbox to write the custom text.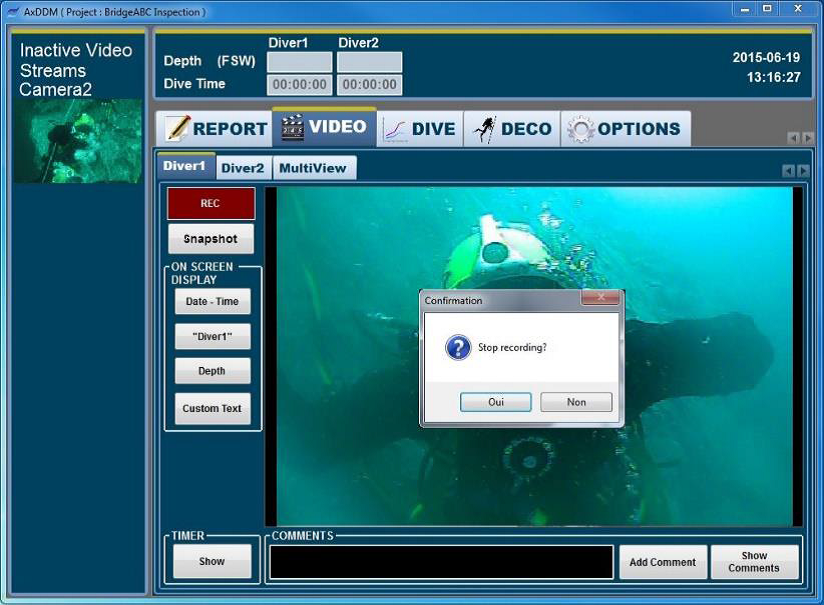 Timers
The Video tab contains basic timer tools to help supervisors during dive. The button Show of the Timer box will open a window containing 2 stopwatches and 1 countdown timer.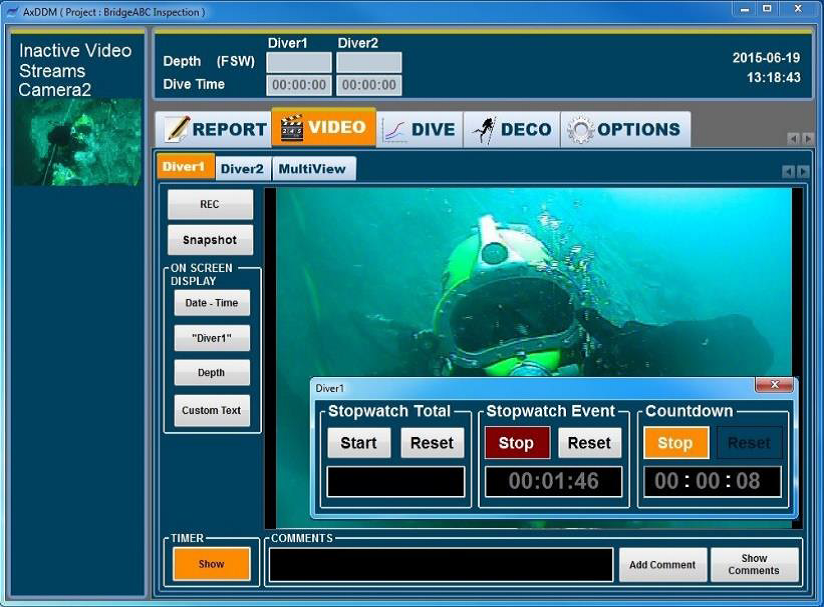 Multi View
To display both video streams in the main panel, simply select the MultiView page of the Video tab and choose one of the four possible configurations by clicking the corresponding button.